Art KA0JLB and Terry N0GOI were able to acquire A new repeater for the 145.170 system.
Here is a picture of the new equipment set up at Art's QTH in the shed.
Motorola GR-1225 45 watt repeater system set to 25 watts.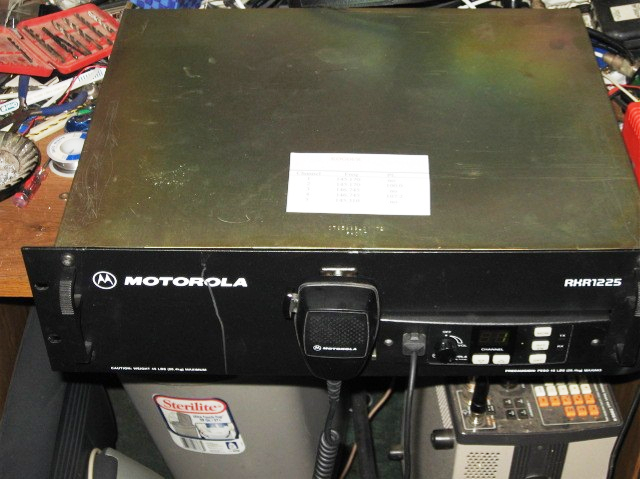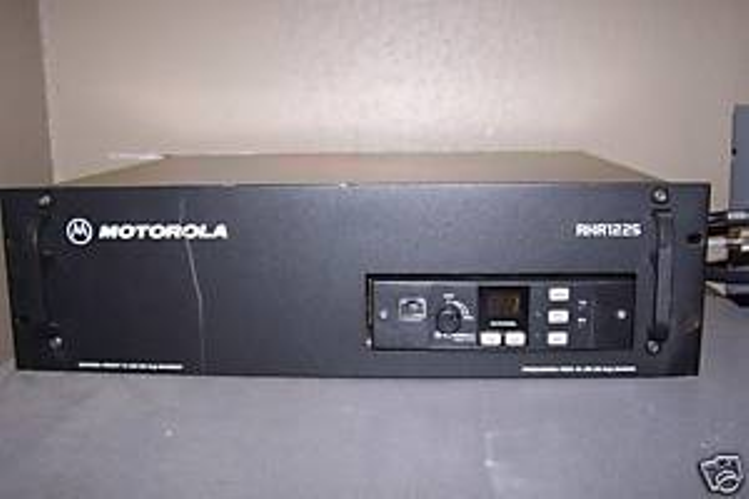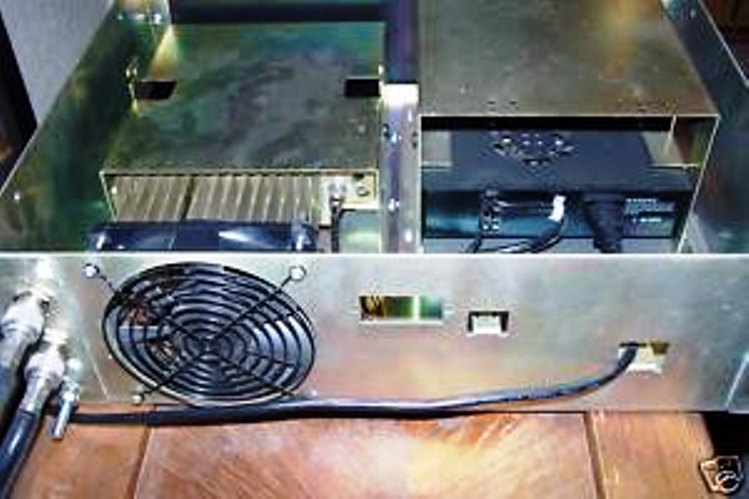 They gave it the acid test on 12/26/2009 when we were running the net that evening.
Everyone had great signal reports when they checked into the net.
It was a big improvement over the other back up repeater they were using.